President's Message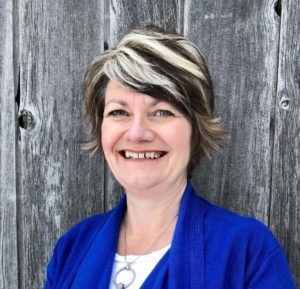 The Campbellford-Seymour Agricultural Society has been working hard for a number of months to bring you the best 168th Campbellford Fair we can. We are out of practice, but that has allowed us to recharge and relook at our fair and make some incredible changes. We have a new midway, more food trucks and more exciting events to share with you at the fair this year.
The Campbellford Fair has been a long-standing tradition in our community, allowing everyone to come together and celebrate our agricultural roots with our many competitions and shows. The fair offers a variety of entertainment from agricultural education, awareness and competitions to a demolition derby, live music, midway, truck and tractor pull and of course fair food! The fair is the perfect opportunity to soak in some local cultural and history, while creating new memories with friends and family.
I am proud of our Board of Directors for continuing to proceed with several of our other events over the past two years and we even started some new events that we plan to continue, including our annual Yard Sale and our Outdoor Christmas Market. I would like to express my personal gratitude to the Directors for your dedication and support to our organization, ensuring we continue to have a strong representation in our community.
Of course, we would not be able to have a fair or host any of our other events without the countless number of volunteers we have that dedicate considerable hours throughout the year. Their assistance ensures everything we do runs smoothly. Thank you to our sponsors for their
generous contributions, without their support we would not be able to provide the quality events we strive to host and that our community enjoys.
I am looking forward to seeing everyone at the Campbellford Fair Aug 5, 6 and 7. It will be a great time to come see friends, family and people you have not had the opportunity to connect with for some time.
Plan to attend the fair, it is sure to be a fantastic event and fun for everyone!!
Heather Owens
2022 President, Campbellford-Seymour Agricultural Society
---
Homecraft President's Message
On behalf of the Homecraft division of the Campbellford- Seymour Agricultural Society, I would like to extend a warm welcome to the annual Campbellford Fair. Our theme this year is "Tractors, Tailgates, and Tunes".
This year's fair comes with a heightened sense of excitement, as we have not been able to gather in this manner for two years. We look forward to watching the entries arrive in the curling club, and in particular, the children, excited to be exhibiting their items in anticipation of a prize. Once again, you will be able to walk around the curling club, looking at the displays of delicious baked goods and preserves, the excellent needlework and hobbies, the creative crafts of the children, the stunning photography, and the beautiful flowers and vegetables. A variety of demonstrations will be held throughout the fair weekend to pique your interest.
We will once again have a quilt draw. This year's quilt is the combined efforts of exhibitors who entered a quilt block in the 2019 fair.
Don't forget to visit the food booth for a bite to eat. As always there will be homemade pie, sandwiches, and beef on a bun. Enjoy a cup of coffee as you chat with your neighbours and friends.
The past two years have been difficult – the way we did things changed drastically. Despite obstacles, the Campbellford-Seymour Agricultural Society adapted and found new ways to do things. Last year's competition was different, but thanks to volunteers and exhibitors, it worked and was a success.
I would like to invite you to consider two things. If you are interested in volunteering, join our Homecraft Division. If you like to sew, bake, craft, take pictures, or grow things, then become an exhibitor. Or….do both we are always happy to have new faces join our team!
So, come and join us as we celebrate this year's Campbellford Fair!
June Keating
2022 Homecraft President, Campbellford-Seymour Agricultural Society