Children's Activity Centre
Open all weekend long in the Arena
Childrens-Activity-Centre-2019-program

---
Zucchini Races
Sunday August 11th- 10am
Building Workshop, 11:30am Races
Registration and zucchini car building workshop from 10:00 –11:15p.m.–you are encouraged to bring your own home grown zucchini.(Note: criteria for size)We will also provide some zucchinis. All the wheels, and axles will be provided on a first come, first serve basses. Children's Activity Centre will also provide supplies to decorate your vehicle. You are welcome to bring your own decorations as well.
PRIZE MONEY –1st$10:00, 2nd$8.00, 3rd$4.00, 4th$2.00, in each age category.
Age Categories-5 & under-6 –9 years-10 & up
What is a zucchini race? A drag race on an incline track with zucchini vehicles.
How is the race won? First Zucchini to the bottom wins. Number of races depends on number of entries. Participates will draw numbers before the first race to determine matchups for each heat. Each heat will be up to, a maximum of 4 cars. Winners will proceed to the next round. Races continue until a winner is determined.
Criteria:
Vehicles must be non-motorized, no pre-fab chassis, gravity powered only
Vehicle width including wheels and axels (provided by fair), must not exceed 8″ approx.
Vehicle length from nose to rear wheel axle must not exceed 12″ approx.
Bring your pit crew and your cheering section and join in the fun!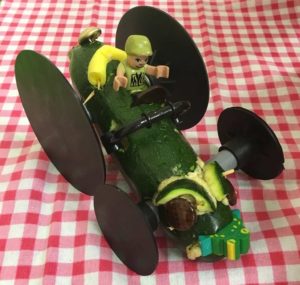 ---
Baby Show
Saturday August 10th- 11am
Sponsored by Welch LLP Chartered Accountants
Open to babies 24 months and under
Show off your little miracle!
Registration at 10:30am, maximum 25 entries
Some categories include Curliest hair, brownest eyes, biggest eyes, least hair, longest eye lashes, etc.
---
Talent Showcase
Saturday August 10th
Hosted by MC Pat Kelleher –
Sponsored by Campbellford Lions Club
Come and show your amazing talents! If you can sing, dance, play an instrument, do tricks or have a Unique talent, we want you to join our fun!
All ages welcome!
To register call Pat 705-653-4065
---
Power Wheels Derby
Saturday, August 10, 2019 at 6pm
Open to Kids 5-10 years of age
Contact Greg Finlay 705-768-5232 for full details
---
Kid's Pedal Tractor Pull
Sunday August 11th, 2019
Sponsored by Reg Ward Insurance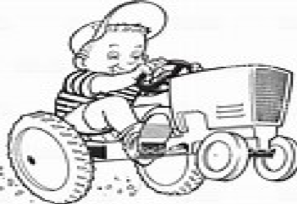 Registration at 12pm Contest Begins at 1pm
Located near the main stage
Classes:
Open to children 12 years and under
50 lbs and under
51 lbs to 75 lbs
76 to 100 lbs
---